LIFE is Pleased to Announce Our Upcoming Marriage Retreat in Beautiful San Diego!

Join us for an upcoming San Diego LIFE Marriage Retreat filled with adventure, discovery, and a deep recommitment to your marriage relationship. Enjoy a romantic and exciting get-away, even as you engage in an innovative and highly effective marriage relationship training program. Included with the Training Retreat experience is a series of coaching calls after the training to help you stay on track as you work towards your goals
For the price of just a romantic get-away, experience five days in the beautiful San Diego area, staying in a beautiful beach house with the sound of Pacific waves as the backdrop to a Retreat experience that will change forever the way you feel about each other and your relationship. $3,495 (per couple) covers your private bed and bath suite, all meals, activities, and the exciting and highly effective training experience.
Register now or contact us for details.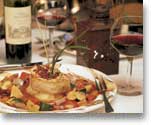 Couples that have experienced a LIFE Couples Training and Retreat often report:
A deeper understanding and appreciation for their partner and their marriage
A clear understanding of who they and their partner really are, and of their infinite worth.
More meaningful and effective communication
A greater awareness of and loving concern for the well-being of one another
A shared vision for the future, and plans to help bring that vision to reality
A growing sense of peace and security as trust is earned and exercised
A warm and fulfilling emotional and physical intimacy
An enhanced ability to identify and successfully resolve problems
An understanding of how their marriage relationship impacts their own self esteem and their success and joy in all areas of life
A greater ability to deal lovingly and effectively with their children
Whether you are looking to rediscover the magic in your relationship, or are facing challenges that might seem too difficult to resolve, our highly successful Marriage Retreat will help you discover the principles and skills that all successful, loving, fulfilling relationships share. Through experiential training, one-on-one sessions with experienced and caring facilitators, relaxation and biofeedback sessions, and other helpful processes you will have the opportunity to move your relationship to an entirely new level of trust and joy.
Register now or contact us for details.
Get more information on LIFE services to couples and families >>